Chantauvent Guesthouse, located in the Southeastern part of the island, lies on the famous and beautiful beach of Blue Bay. In this region of Mahébourg, where a rich history filled with numerous remnants of the past, fishermen and traders are an ever-present part of this vibrant town… which adds to the energetic life that defines the treasure of this coastal area. A 3-Star property, it welcomes customers into some elegant settings, with the rooms design layout offering either a Garden or a Sea view. Also, with some free Water-based Activities available, so that customers can make the most of the magnificent lagoon, this guesthouse is just the perfect place to completely unwind.
NOTE: Please phone us on 2180052 or 52543457 to check availability before making your booking.

NOTE: A Minimum of 3 Nights will be required for the period as from the 21st December 2023 until the 10th January 2024

NOTE: Please check the Meal Facilities tab, aside

What's Included:
Check-in: 14h00 | Check-out: 11h00

Meal Plan: Half Board
Breakfast, as from 08h00 up to 09h30

Dinner, as from 19h00 up to 22h00

Lunch and Drinks are NOT included in the package and are payable on-site
Access to Swimming Pool

Rooms with Garden or Sea view

Direct Access to the beach

Free Water-based Activities

Free Wi-Fi

Free Parking
General conditions:
Offer is applicable for Mauritian or Resident with permit

Rates may vary depending on the date (please select the date to see price) and are subject to availability
The merchant is solely liable to the buyer for the care and quality of the advertised products and services

Any complaints should be made directly with hotel

For group bookings of more than 10 rooms or any other important info, customers are required to contact us on 2180052 for their booking

All customers must provide a Mauritian ID card or Resident permission upon arrival; failure to do so entitles the business to charge the current public rate

Food & Beverages / Dietary conditions:

Customers with food allergies or dietary restrictions should notify the hotel 48 hours before their arrival

Without the permission of the management, no outside food or beverages are permitted within the restaurant

Child Age Policy:
Child: as from 2 - 12 years old

Teen: as from 13 - 17 years old
Policy on Postponement:

Any request for a postponement is not guaranteed and must be notified at least 48 hours prior to the arrival date

Policy on No-Shows:

There are no cancellations after a booking has been confirmed

No-shows will be charged the full fee; no refunds, rescheduling, or re-booking will be permitted
Available Rooms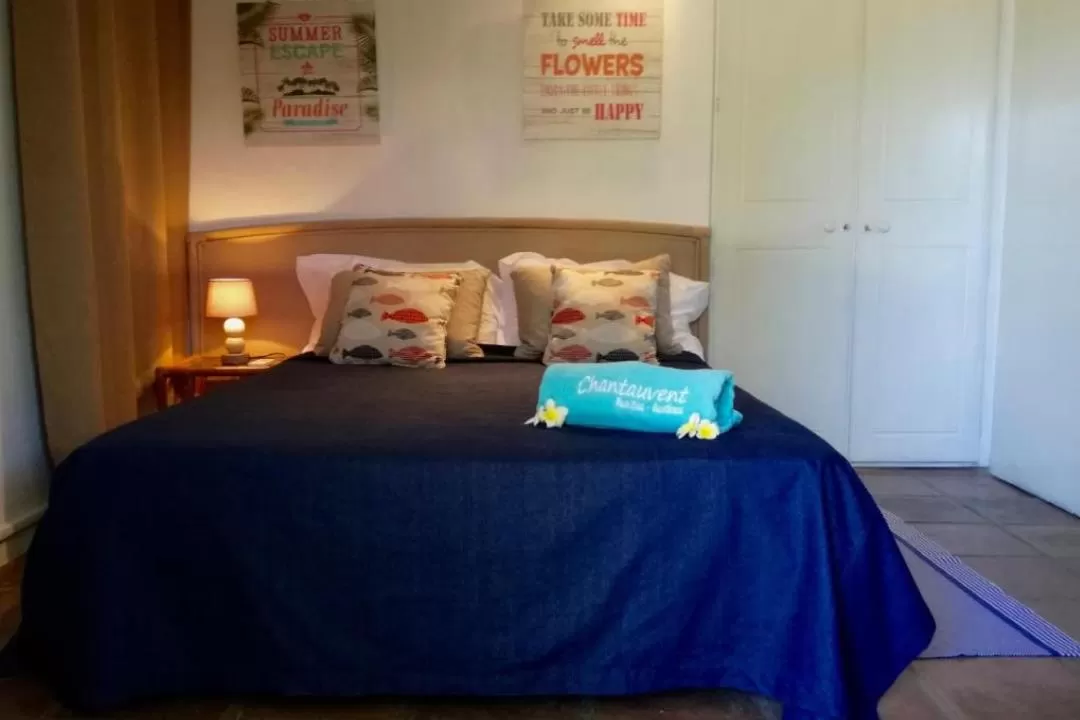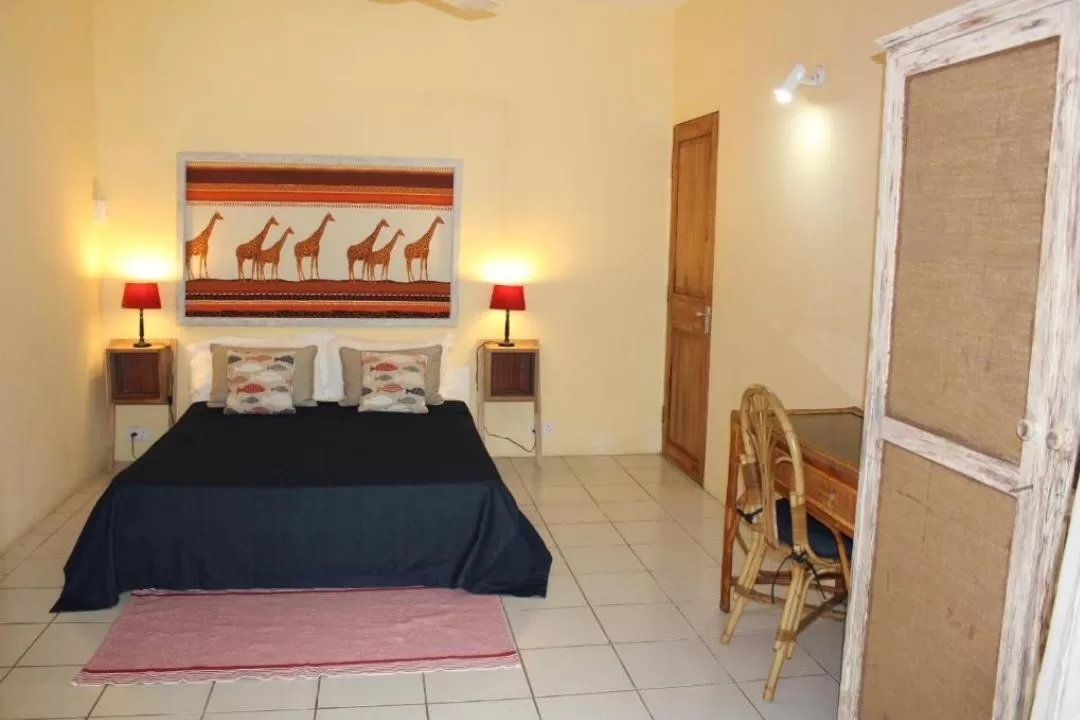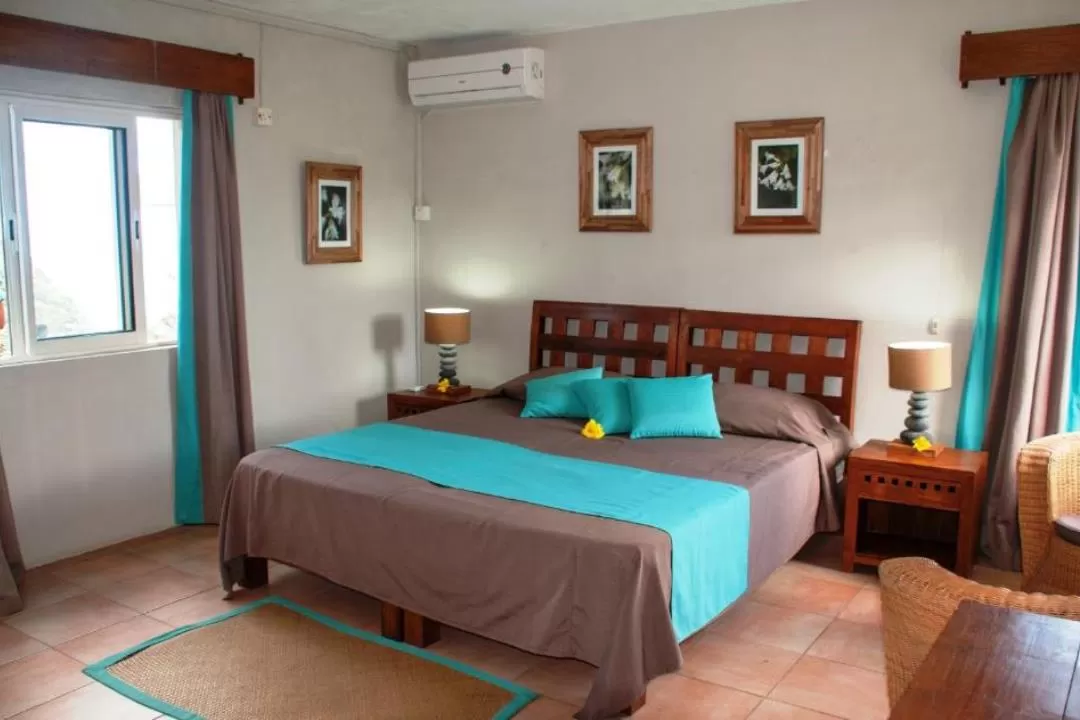 Sea View Restaurant
The tables are placed facing the sea, on the deck or in the Dining Room, depending on the winds and tides… so that customers can always take in the stunning view of the beautiful lagoon of Blue Bay. Opened everyday, it can also be reserved for any special occasions.

Useful info:
Cuisine: Mauritian and Traditional (fusion)

Breakfast: as from 08h00 up to 09h30
Continental, in Buffet type, available everyday at the property's main Restaurant

Salted options are available, upon request (at a supplement)
Lunch: as from 12h00 up to 14h00
Served everyday at the main Restaurant, while facing the lagoon
Dinner: as from 19h00 up to 22h00
Served upon reservation

Table d'hôte Menu served everyday (however, à-la-Carte Menu is also available)
The Spot Café
Perfect for customers who wish to have a fast lunch at noon, the setting is in a ''Bar-on-the-beach'' style.

Useful info:
Tuesdays to Thursdays: as from 12h00 up to 15h00

Fridays and Saturdays: as from 12h00 up to 23h00 (upon reservation only)

Sundays: as from 12h00 up to 21h30
Coffee, Tea and many other drinks are available
Served under the veranda or in the Lounge, as from 08h00 up to 21h00
Available everyday, as from 17h30 up to 18h30 at the Bar
SIMILAR LODGE/GUEST HOUSES