20 Degrés Sud, an Adults-only boutique hotel with 36 rooms and suites and a member of the Relais et Châteaux association in Mauritius, is a true refuge of refinement and exclusivity in Mauritius. One of Mauritius' best-kept secrets is hidden behind an amazing oak carriage entrance door and hidden within an old coconut grove along the water's edge.

NOTE: Please phone us on 2180052 or 52543457 to check availability before making your booking.
NOTE: A Minimum of 4 Nights stay will be required on bookings for the PEAK SEASON, as from the 24th December 2023 until the 03rd January 2024
NOTE: Gala Dinner rates are ALREADY INCLUDED for the 24th and 31st December 2023
What's Included:
Check-in: 14:00 | Check-out: 11:30

Half-Board: Breakfast & Dinner (lunch & drinks not included) OR

Breakfast: 07:00 - 10:30

Dinner: 19: 00 - 21:30

Drinks are payable at the hotel

Full-Board: Breakfast, Lunch & Dinner (drinks not included)

Breakfast: 07:00 - 10:30

Lunch: 12:00 - 14:30

Dinner: 19: 00 - 21:30

Drinks are payable at the hotel

Tea Time service from 16h00 to 17h00

Complimentary Land Activities (Yoga & Stretching session)

Complimentary Water Activities (Aquagym & Snorkeling)

Free Wi-Fi & Secured Parking
Hotel Facilities:
2 restaurants, Beach bar, Beach/Pool service, Fully equipped modern gym, Secret Spa by 20 Degrés Sud, Pools, Heated Pools

M/S Lady Lisbeth for a gastronomic dinner cruise (payable and upon reservation)

Free boat transfers to Grand Bay (4 times a day) depending on weather, except on Sundays & Public Holidays
Water Activities
Windsurfing, Kayaks, Laser boats, Snorkeling, Pools, Aquagym, Hobie cat, Stand up paddle
Land Activities
VTT, Board Games, Gym, Yoga, Stretching with Coach
General Conditions:
This is an Adults-Only property (as from 18 years old)

Reservation: Required 48 hours in advance by phone & is subject to availability

Policies of the hotel must be followed. If not, the hotel has the right to ask you to leave, no refund will be given

Complaints: If the customer is to file a complaint, it is valid if filed with the Service Provider prior to check-out

The offer is applicable to Mauritians or residents with a permit.

Rates may vary depending on the date (please select a date to see the price) and are subject to availability.

All extras, not included in the deal, will be paid at the time of departure.

Special requests are subject to availability and are not guaranteed.

The merchant is solely liable to the buyer for the care and quality of the advertised products and services.

All clients must provide a Mauritian ID card or Resident permission upon arrival; failure to do so entitles the business to charge the current public rate.

Food & Beverages / Dietary conditions:

Customers with food allergies or dietary restrictions should notify the hotel 48 hours before their arrival.

Without the permission of the management, no outside food or beverages are permitted within the restaurant.

Policy on Postponement:

Any request for a postponement is not guaranteed and must be notified at least 48 hours prior to the arrival date.

Policy on No-Shows:

There are no cancellations after a booking has been confirmed.

No-shows will be charged the full fee; no refunds, rescheduling, or re-booking will be permitted.
Available Rooms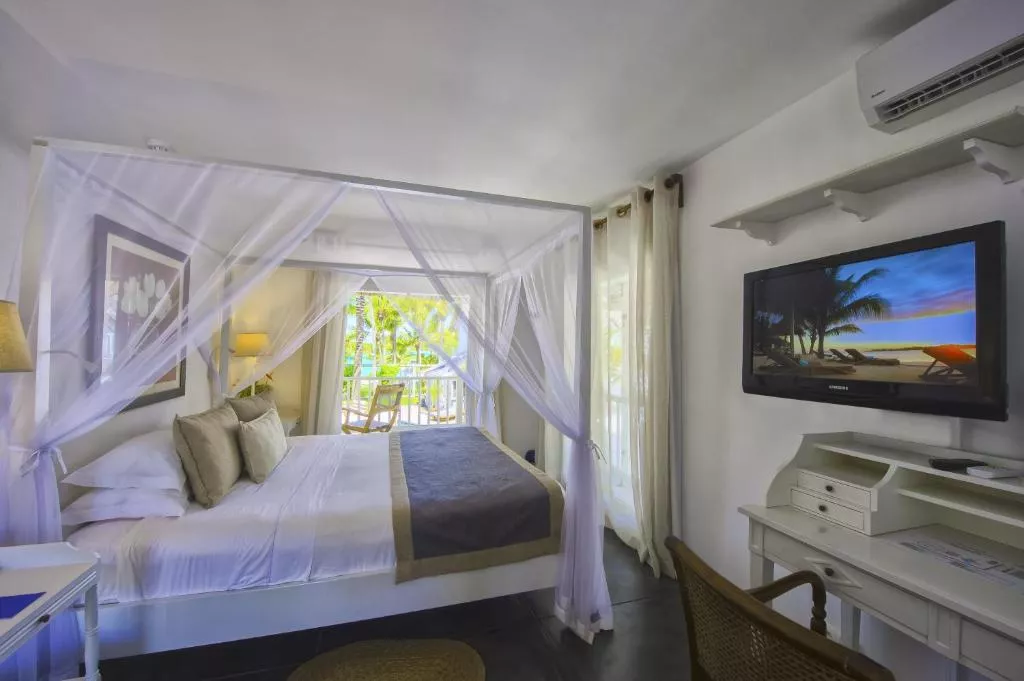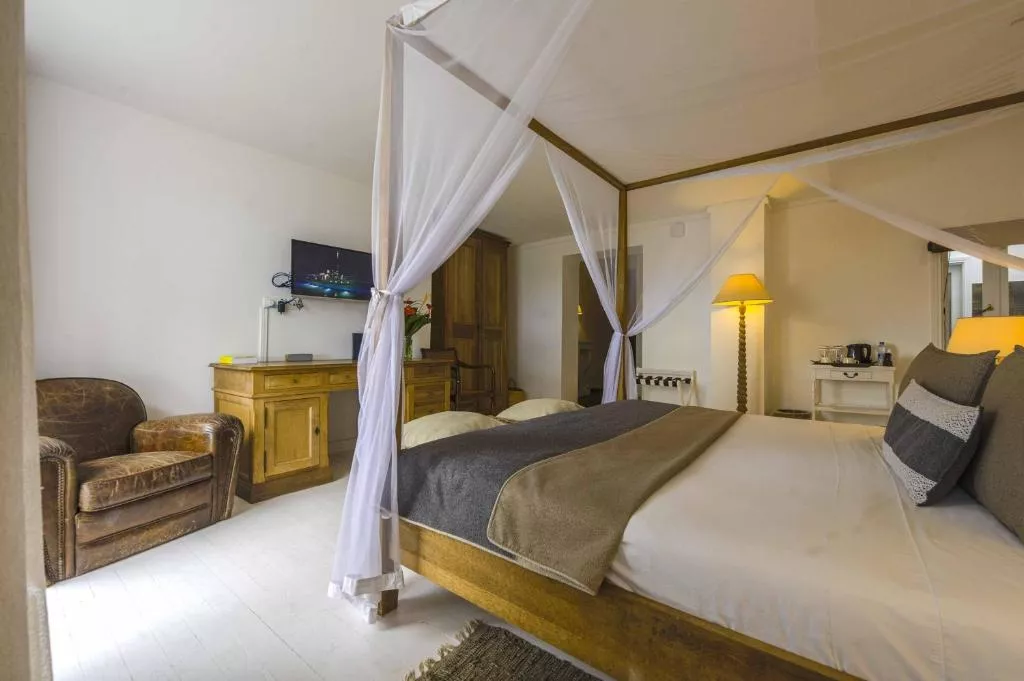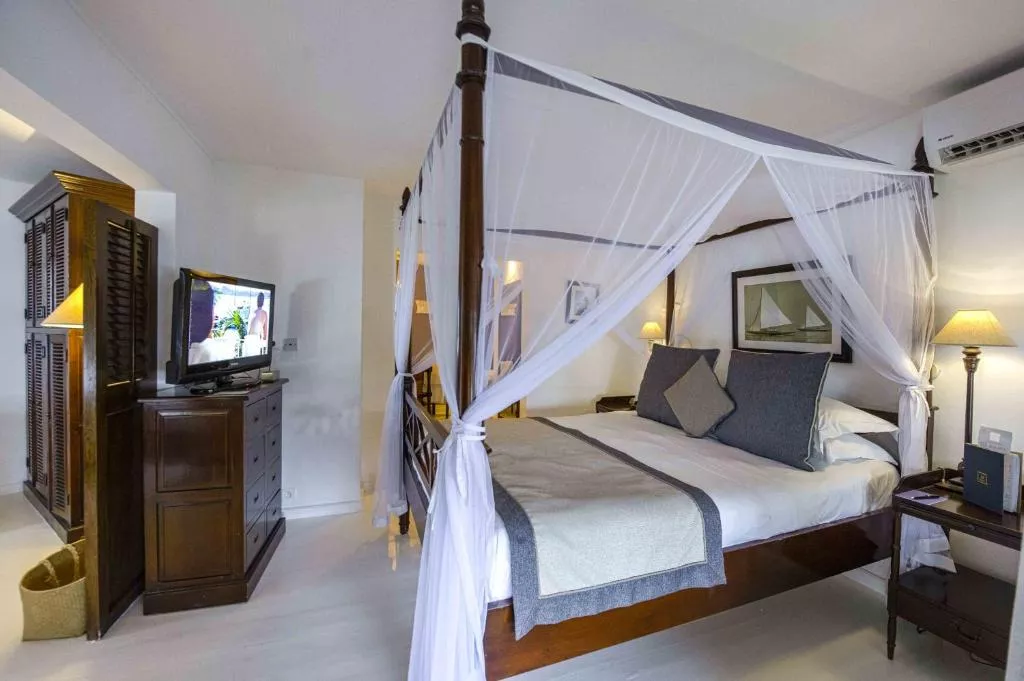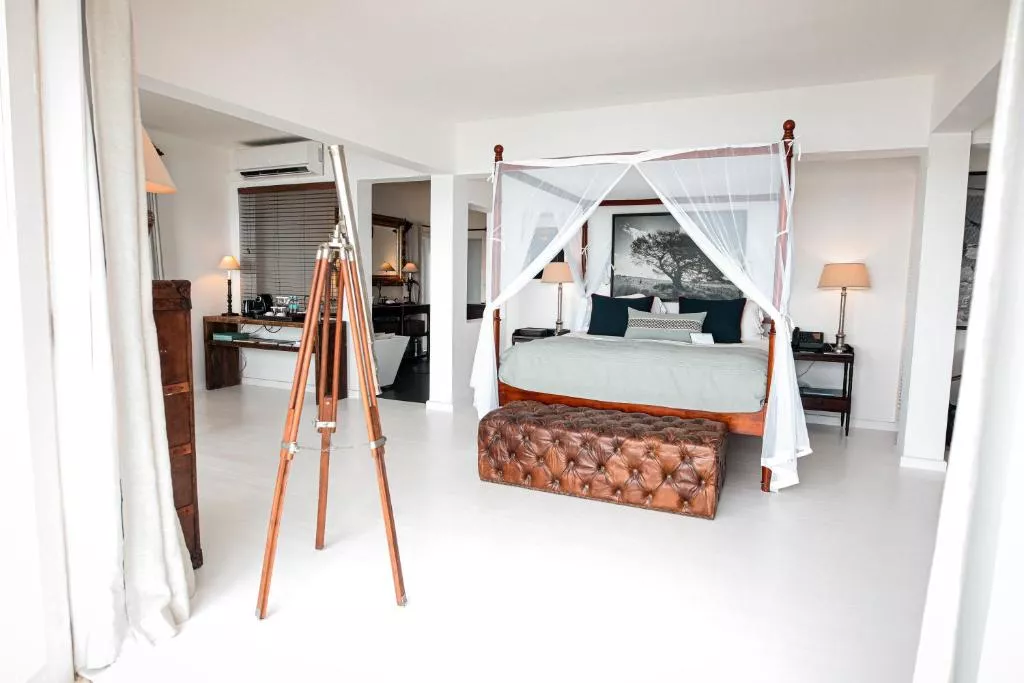 Austral Suite (On Request)