The ultimate holiday resort, Mythic Suites & Villas - Conciergerie & Resort, is tucked away in the lovely village of Grand-Gaube. Customers would've wish they had scheduled a longer stay thanks to the Private Villas with luxury accommodations, Private Pools and a modern Club House. Customers can unwind in the garden or in the communal lounge area, which is located next to the Outdoor Swimming Pool. It is particularly popular with couples who wish to spend their Honeymoon or Wedding Anniversary at the resort.
The resort offers lodging, a Restaurant, Free Bikes, a Fitness Centre and a Bar, all within a short distance from the beach (only 20 minutes). Free Wi-Fi, Private Parking, a Terrace with Garden views, a Seating area, Satellite TV, a fully-equipped Kitchen with a Dishwasher and a Microwave, as well as a Private Bathroom with Shower and Bathrobes are also part of the many facilities the customers will get at this resort. A continental or à-la-Carte Breakfast is available.
NOTE: Please phone us on 2180052 or 52543457 to check availability before making your booking.
TACTICAL OFFER: Until the 14th July 2023, book 2 or more Nights and get 30% discount

What's Included:
Check-in: 14h00 | Check-out: 11h00
Check-in / Check-out are done directly inside the Suites, without going to the Reception

The concierge is available, by phone, on a 7/7 day basis
Exclusive Villas deals
Junior Suite, Suite Penthouse or Villa Elegance (accommodations as per customer's choice)

Self-Catering

Private Pool

Free Wi-Fi

Free Private Parking
Honeymoon / Wedding Anniversary offer (minimum 3 nights stay, year round offer)
Presentation of Wedding certificate (maximum 1 year) is required when booking and upon check-in
Free bottle of Sparkling Wine

Bed decoration

1 Tipik meal served in Villa
Dining Facilities:
Self-Catering

Fully-equipped Kitchen

Refrigerator

Oven

Electric Kettle

Coffee Machine

BBQ rental

Food & Beverages (for Half Board and Full Board, specific choice (*) of meals on the à-la-Carte Menu (Starter, Main Course, Dessert)):
Bed & Breakfast: Rs 735 per Adult, Rs 490 per Child (as from 3 to 12 years) per night

Half Board: Rs 1960 per Adult, Rs 1225 per Child (as from 3 to 12 years) per night

Full Board: Rs 2940 per Adult, Rs 1715 per Child (as from 3 to 12 years) per night
Facilities:
Access to Swimming Pool, Daily Housekeeping, Garden and Pool maintenance, Fitness Centre, Kids' Club, Traveler's Library, Reception & Conciergerie, Restaurant & Bar, Parking Space, Breakfasts & other meals are delivered to the door of your Villa (on request), Groceries can be delivered to you in the Villa before your arrival, Free Wi-Fi
General Conditions:
PROMO valid year round:

- Discount on accommodations: Stay 2 nights and get 15%, stay 4 nights and get 25%

- Weekdays Promo: stay on Monday, Tuesday, Wednesday and Thursday and have a free upgrade (Upgrade from Grand Luxury Suite 1 bedroom to Grand Luxury Suite 2 bedroom and from Grand Luxury Suite 2 bedroom to Grand Luxury Suite 3 bedroom ONLY) (subject to availability)
Deposit of Rs 15000 is required upon check-in. It will be returned upon check-out

BBQ Rental is at Rs 900, applicable per day

Maximum 3 baby cots per Villa (0-3 years): It is free for the first baby cot. For an extra baby cot, a supplement of Rs 490 per baby cot per night

Any guest is entitled to a maximum of 2 vehicles per Villa inside the property

Villa or Apartment is rented for the number of persons indicated at the time of booking

Visitors are not allowed, except with the permission of the management. If approved, the Full Names and Vehicle Number Plate of the visitors should be provided

Offer is applicable for Mauritian or Resident with a permit

Rates may vary depending on date (please select a date to see price) and are subject to availability

All extras, not included in the deal, will be paid at the time of departure

Special requests are subject to availability and are not guaranteed

The merchant is solely liable to the buyer for the care and quality of the advertised products and services

For group booking of more than 10 rooms or any other important info, customers are required to contact us on 2180052 for their booking

All customers must provide a Mauritian ID card or Resident permission upon arrival; failure to do so entitles the business to charge the current public rate

Food & Beverages /Dietary conditions:

Customers with food allergies or dietary restrictions should notify the hotel 48 hours before their arrival

Without the permission of the management, no outside food or beverages are permitted within the restaurant

Policy on Postponement:

Any request for a postponement is not guaranteed and must be notified at least 48 hours prior to the arrival date

Policy on Cancellation and No-Shows:

Less than, or equal to, 7 days: 50% charges to be paid

Greater than, or equal to, 8 days: 0% charges to be paid

No-shows will be charged the full fee; no refunds, rescheduling, or re-booking will be permitted
Available Rooms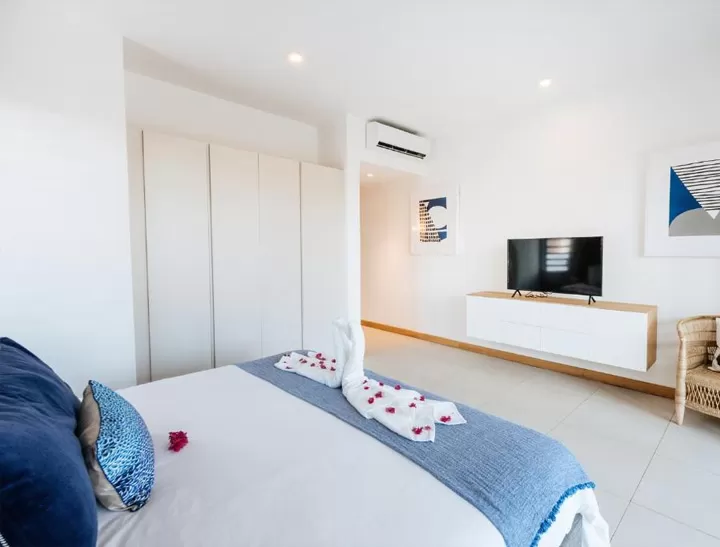 1-Bedroom Grand Luxury Suite (up to 2 pax)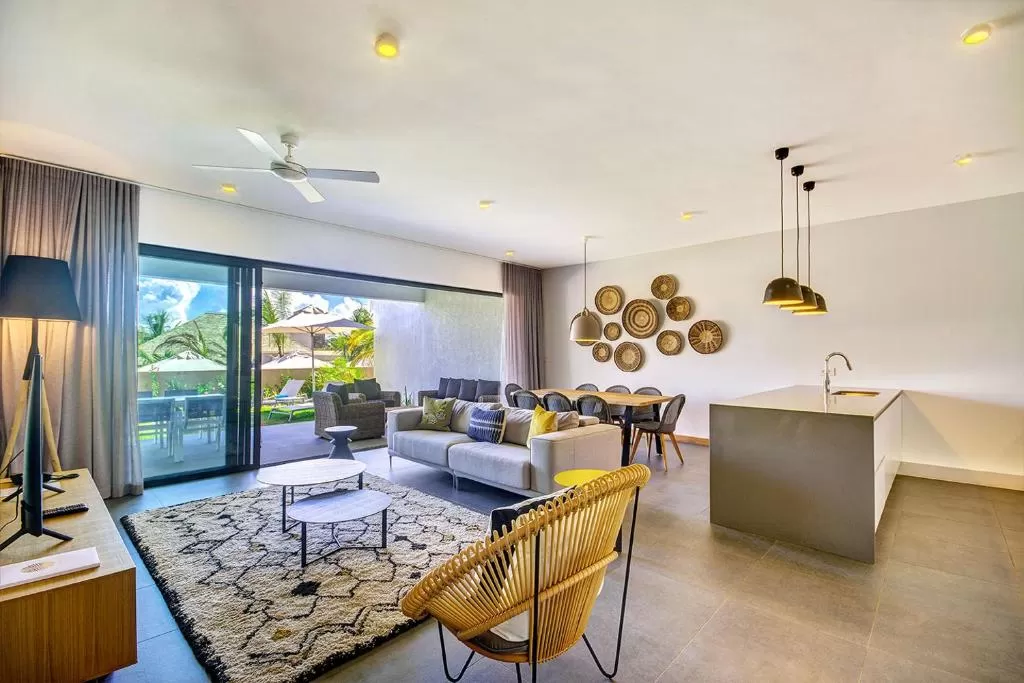 2-Bedroom Grand Luxury Suite (up to 4 pax)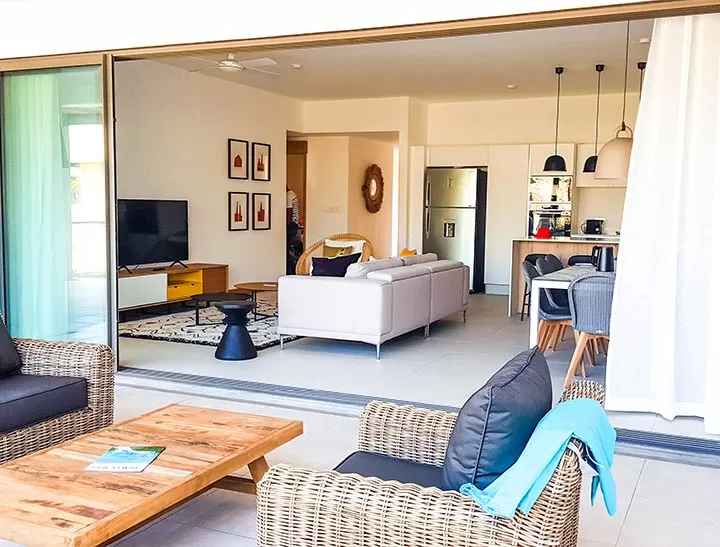 3-Bedroom Grand Luxury Suite (up to 6 pax)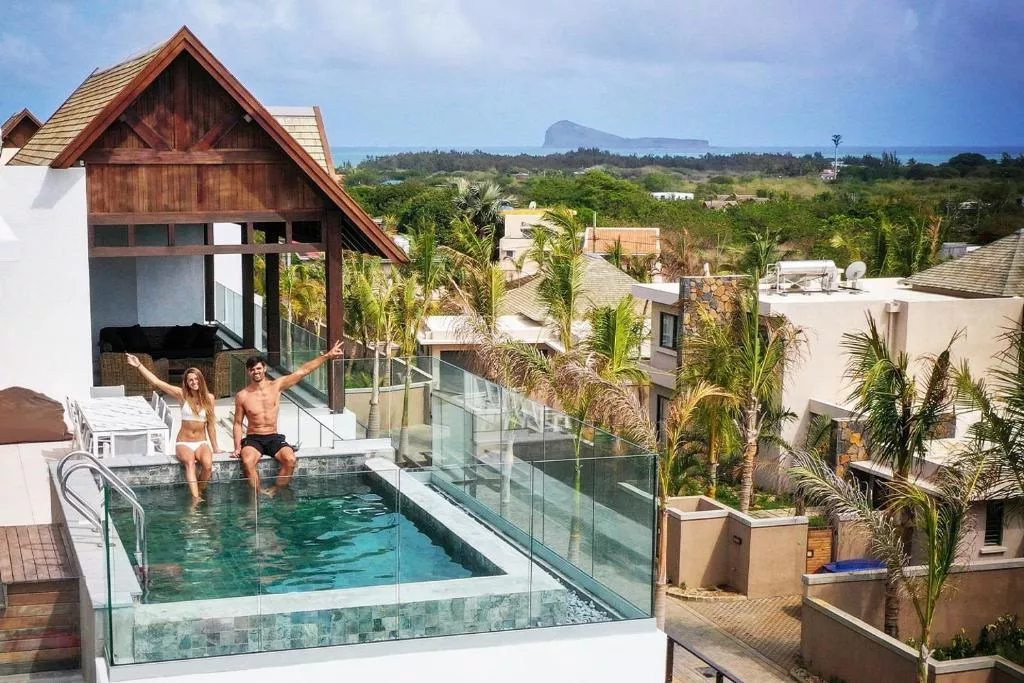 3-Bedroom Suite Penthouse (up to 6 pax)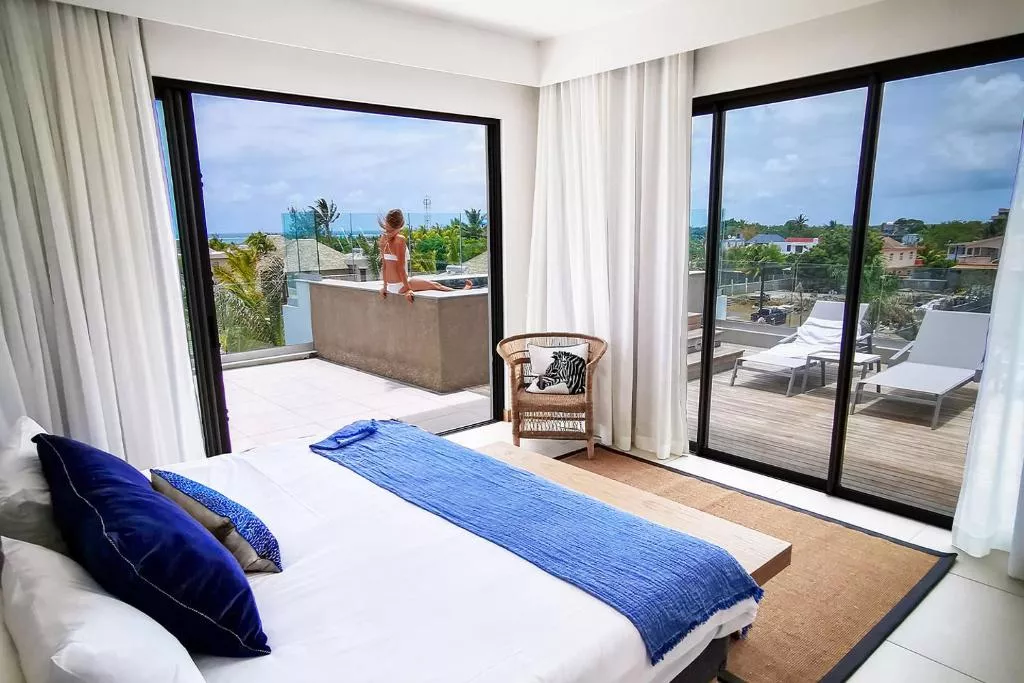 4-Bedroom Suite Penthouse (up to 8 pax)