NOTE: Please phone us on 2180052 or 52543457 to check availability before making your booking.
PROMO OFFER until the 31st October 2023 for 2 and 3-Bedrooms :-

Book 2 Nights and get 1 Night FREE OR Book 3 Nights and get 2 Nights FREE OR Book 4 Nights and get 3 Nights FREE


Promotions: (Contact us for your discount)
Buy 3 nights, get 1 night free for whole year or 25% off for every 3 nights booked (Applicable on all 3 & 4 Bedrooms options)

Buy 5 nights, get 2 nights free for whole year or 30% off for every 5 nights booked (Applicable on all 3 & 4 Bedrooms options)

Buy 4 nights and get 1 night free or 20% off for every 4 nights booked ( Applicable on all 1 & 2 Bedrooms options)
What's Included:
Fully equipped 3 Bedroom Villa

Private pool

Check-in: 15:30 | Check-out: 11:00

Minimum 2-Night requirement on Fridays, Saturdays & Sundays

View Food & Beverages menu here
Add Ons: (can be paid directly upon arrival as well)
Bed & breakfast: Rs 750/Person
Royal Residence A3 - Facilities:
Close to Pereybere Beach, spacious and comfortable, 3 bedrooms villa, Fully-equipped kitchen, private swimming pool, Catering services (BnB, HB, and FB) at an additional cost (payable on site), In-house massage (on demand), accommodation up to 10 pax (on demand), Free Wi-Fi and secured parking.
House Rules:
Reservation should be made at least 24 hours in advance

Free maid service for stays more than 3 nights

Property has a zero-tolerance policy for noise, parties & loud music

For 3 Bedrooms Villas, the 1 Bedroom option will not be available during weekends.

Rs 3,000 will be charged in case of damage or failure to return the set of keys & remotes.

Rs 400 will be charged for each hand towel and bathmat which is damaged or missing & Rs 750 per bath towel.

Rs 50 will be charged for each kitchen spoon, fork and knife which is damaged or missing.

A deposit will be required upon check-in

Rs.10,000 for stays less than 7 Nights

Rs.15,000 for stays up to 1 month

Rs.20,000 for stays more than 1 month

It shall be returned on check-out under the following terms:

The villa is clean, and no damage has been done to any items.

No damage has been done to walls, lights, windows, doors, curtains, electric & bathroom appliances, swimming pool system, burglar bar, camera, alarm system or other furniture and fittings.

The security deposit will be retained if the above terms are not respected. If the damage exceeds the amount deposited, the customer agrees to compensate the company as per the damaged item's current market value and labour cost. In case of any disagreement on the value, the customer will replace the damaged item with a new one of the same brand and quality.
Available Rooms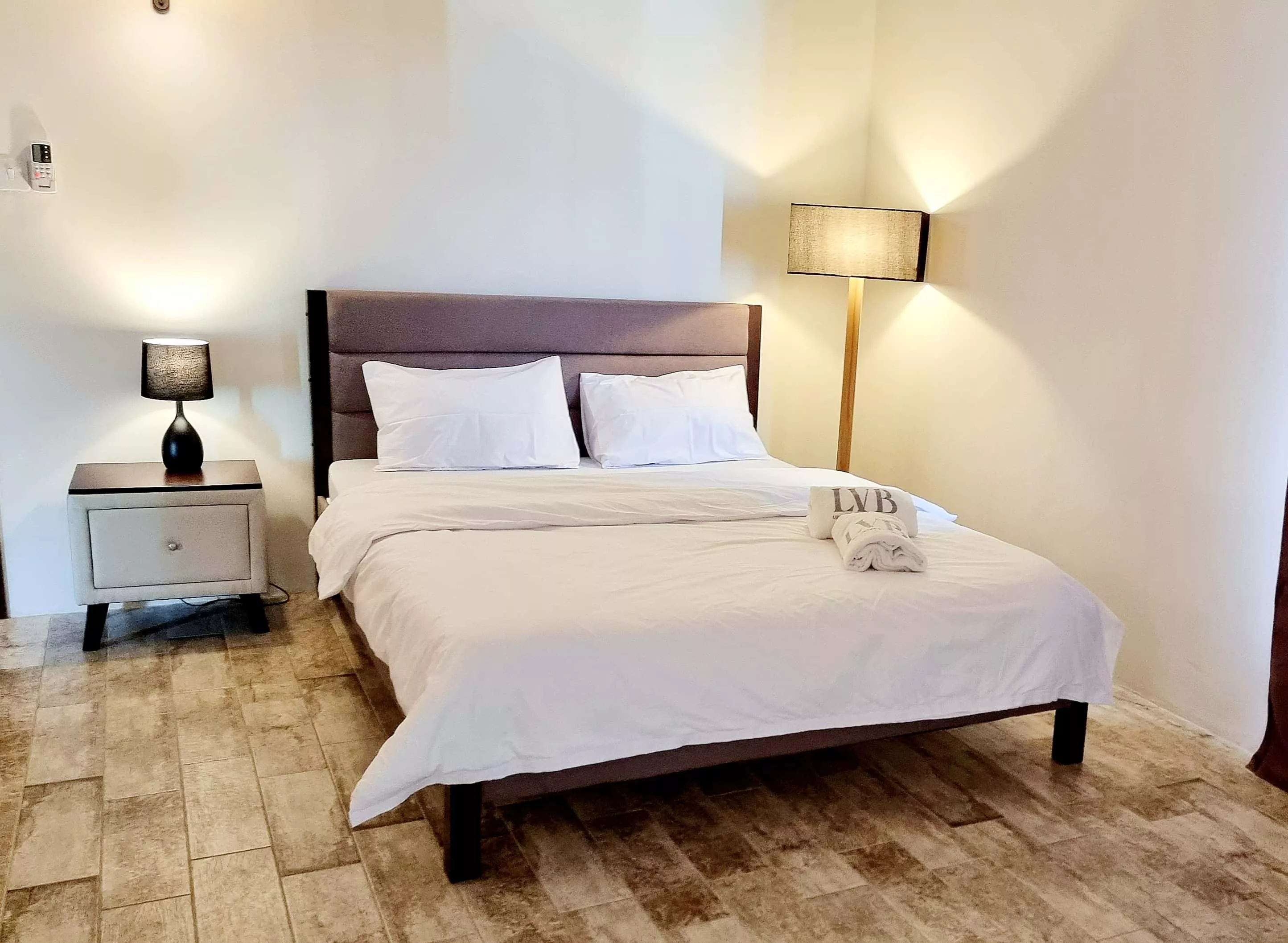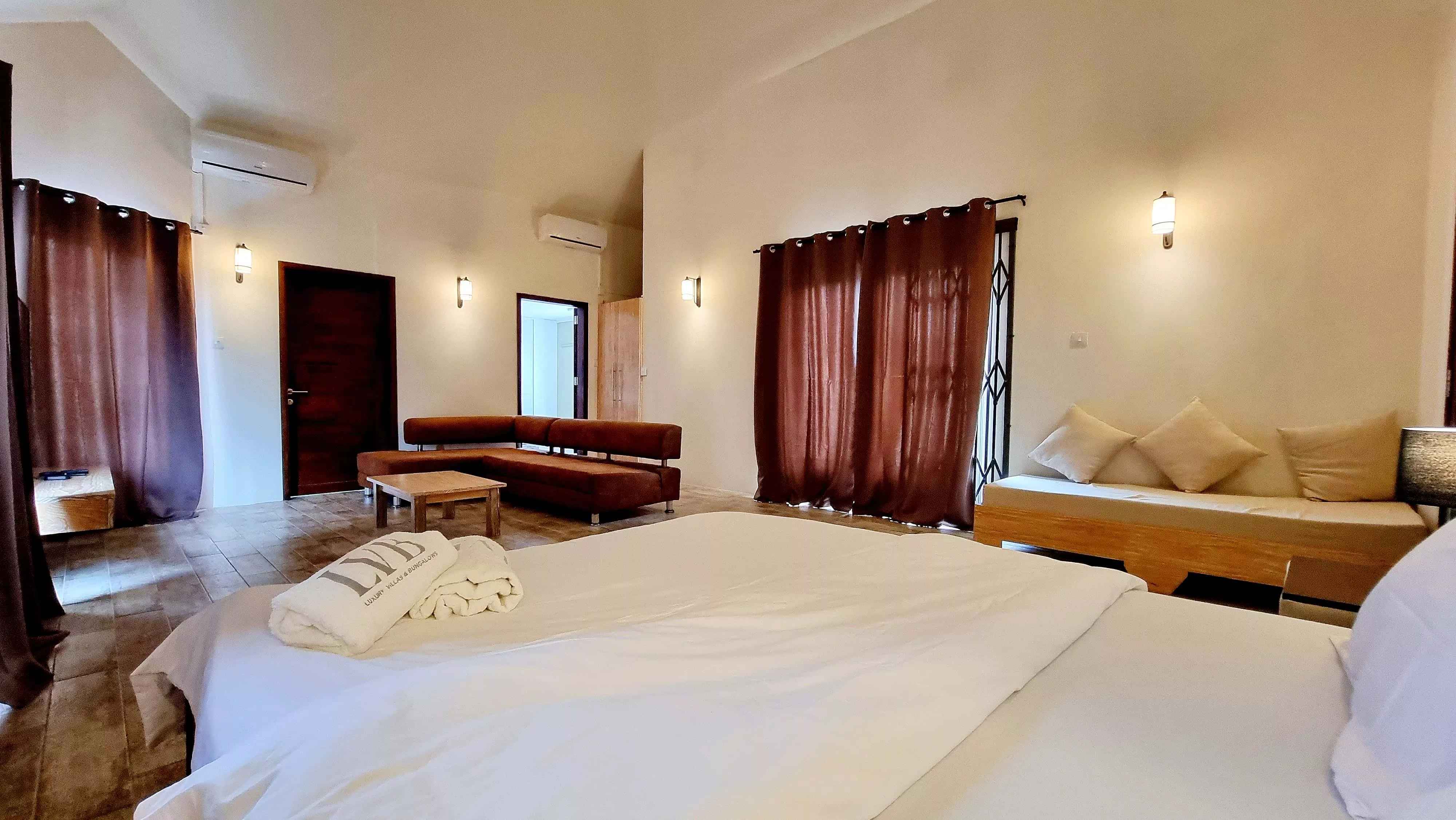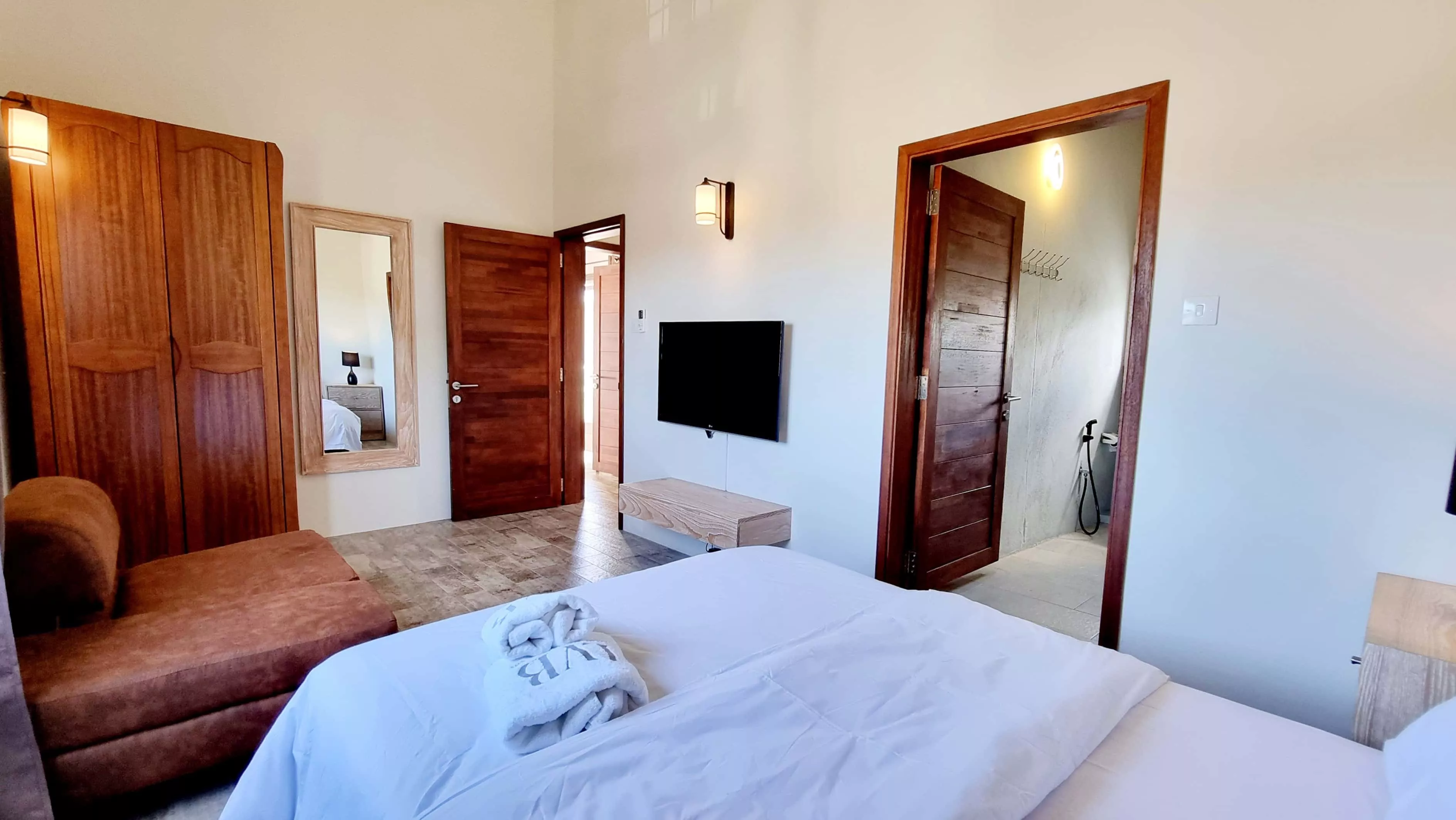 General Conditions:
The offer is applicable to Mauritians or residents with a permit.

Reservation should be done, at least 48 hours in advance, by phone.

The merchant is solely liable to the buyer for the care and quality of the advertised products and services.

For any important information, customers are required to contact us on 2180052 for their booking.

All customers must provide a Mauritian ID card or resident permission upon arrival; failure to do so entitles the business to charge the current public rate

Food & Beverages / Dietary Conditions:

Customers with food allergies or dietary restrictions should notify the hotel 48 hours before their arrival.

Without the permission of the management, no outside food or beverages are permitted within the restaurant.

Policy on Postponement:

Any request for a postponement is not guaranteed and must be notified at least 48 hours prior to the arrival date.

Policy on No-Shows:

There are no cancellations after a booking has been confirmed.