Choisy Les Bains is a unique and all-in-one concept that offers the possibility of enjoying a vacation in comfortable and cozy Apartments. The whole property is built around an eye-catching, special and beautifully-designed ''Lagoon Swimming Pool'' of 2500 m². The Apartments are eco-friendly and are fully equipped, furnished and decorated. The place has been classified into 3 divisions :- T2, T3 and T4, comprising Apartments, Penthouses and Garden Houses with a Swimming Pool and a private Planted Garden. Customers who book at this property are guaranteed to spend time in a place that represents well-being and leisure.
NOTE: Please phone us on 2180052 or 52543457 to check availability before making your booking.
NOTE: Please note that half of the Lagoon Pool is currently NOT operational, due to ongoing renovations.

NOTE: Opening Hours of the Lagoon Pool WHEN OPERATIONAL are as from 09h00 up to 20h00. Swimwear is compulsory! Also, children should be accompanied by adults.

NOTE: A Minimum of 2 Nights stay will be required on bookings on every Fridays and Saturdays until the end of the year, EXCEPT during Peak season (22nd December until 04th January 2024)
NOTE: A Minimum of 2 Night stay will be required on bookings until the end of the year in 3-Bedroom Apartment Pool View and in Garden House, EXCEPT during Peak season (22nd December until 04th January 2024)
NOTE: A Minimum of 5 Nights stay will be required on ALL rooms for period 22nd December 2023 until 04th January 2024
What's Included:
Check-in: 14h00 | Check-out: 11h00

Accommodation type: 1-Bedroom OR 2-Bedroom OR 3-Bedroom OR Garden House

Meal Plan: Room-only OR Bed & Breakfast OR Half Board

Shared Lagoon Swimming Pool

Free Wi-Fi

Free Secure Parking
NOTE:
Mondays to Fridays, between 08h30 and 16h00

Weekends and Public Holidays, between 08h30 and 14h00
Meal Plan details:
Provided Dining Facilities, including Kettle, Refrigerator, Microwave, Plates, Cutlery and other Kitchen accessories
Continental Breakfast, consisting of Pain au Chocolat, Croissant, Fruits, Cereal, Omelette, Bread + Butter and Jam, Chicken Sausage with Cheese, Tea, Coffee, Hot Chocolate, Fruit Juice
Breakfast, consisting of Pain au Chocolat, Croissant, Fruits, Cereal, Omelette, Bread + Butter and Jam, Chicken sausage with cheese, Tea, Coffee, Hot Chocolate, Fruit Juice

Dinner, consisting of à-la-Carte dinner at the Restaurant (however, Drinks are NOT included and are payable on-site)
Room capacity:
4 customers maximum (2 Adults + 2 Children of 2-12 years old)

If maximum occupancy, including Children is exceeded, customers will NOT be allowed to Check-in
6 customers maximum (5 Adults + 1 Child of 2-12 years old)

If maximum occupancy, including Child is exceeded, customers will NOT be allowed to Check-in
6 customers maximum (5 Adults + 1 Child of 2-12 years old)

If maximum occupancy, including Child is exceeded, customers will NOT be allowed to Check-in
6 customers maximum (5 Adults + 1 Child of 2-12 years old)

If maximum occupancy, including Child is exceeded, customers will NOT be allowed to Check-in
General Conditions:
The offer is applicable to Mauritians or residents with a permit

Parties and Visitors are NOT allowed on-site

Group guests, i.e. families, should book for the same Meal Plan

For health security reasons, all customers wanting to use the Swimming Pool will have to shower before entering the Pool

Appropriate Swimwear should be worn at all times when using the Pool in common areas. Swimwear worn should be made especially for this purpose (most commonly made of synthetic materials such as Nylon or Spandex) and should NOT be made of absorbent materials such as Cotton

Customers are required to wear a wristband for Pool access, necessary for identification and security purposes

Accommodation is rented for the number of people indicated at the time of booking

Rates may vary depending on the date (please select a date to see the price) and are subject to availability

All extras, not included in the deal, will be paid at the time of departure

The merchant is solely liable to the buyer for the care and quality of the advertised products and services

For group booking of more than 10 rooms or any other important info, customers are required to contact us on 2180052 for their booking

All customers must provide a Mauritian ID card or Resident permission upon arrival; failure to do so entitles the business to charge the current public rate

Food & Beverages / Dietary conditions:

Customers with food allergies or dietary restrictions should notify the hotel 48 hours before their arrival

Without the permission of the management, no outside food or beverages are permitted within the restaurant

Policy on Postponement:

Any request for a postponement is not guaranteed and must be notified at least 48 hours before the arrival date

Policy on No-Shows:

There are no cancellations after a booking has been confirmed

No-shows will be charged the full fee; no refunds, rescheduling, or re-booking will be permitted
Available Rooms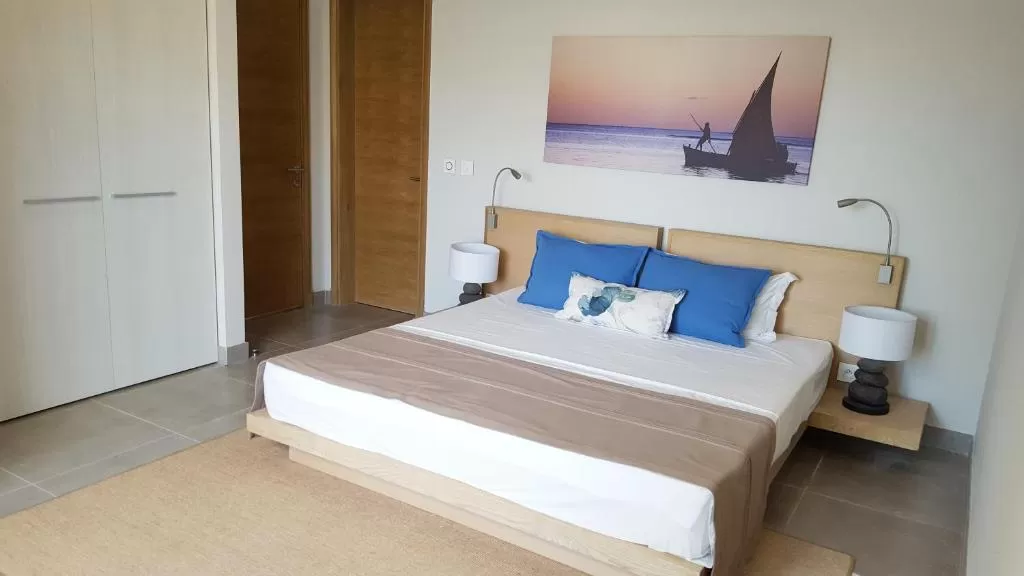 1-Bedroom Apartment Garden View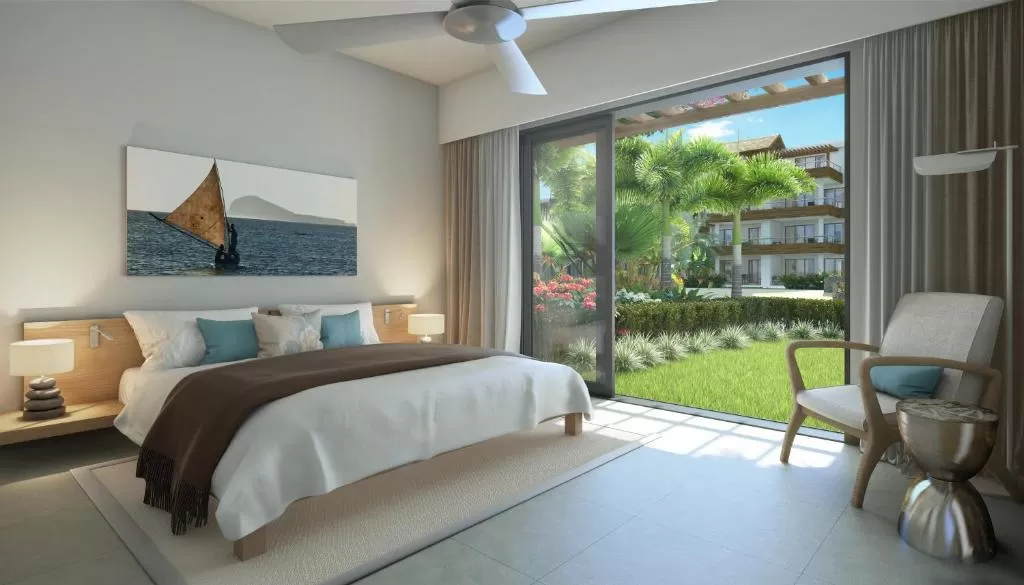 2-Bedroom Apartment Garden View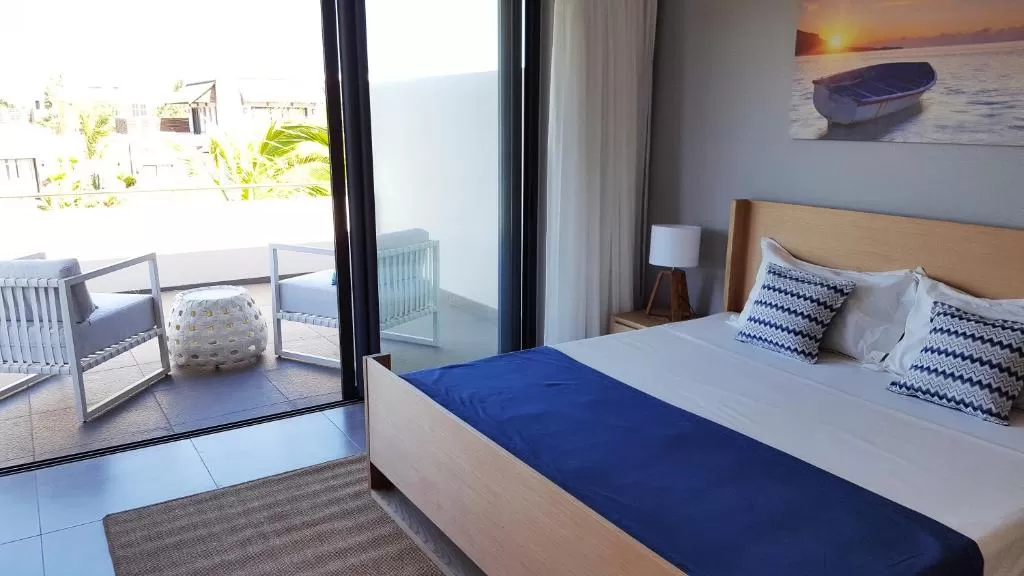 1-Bedroom Apartment Pool View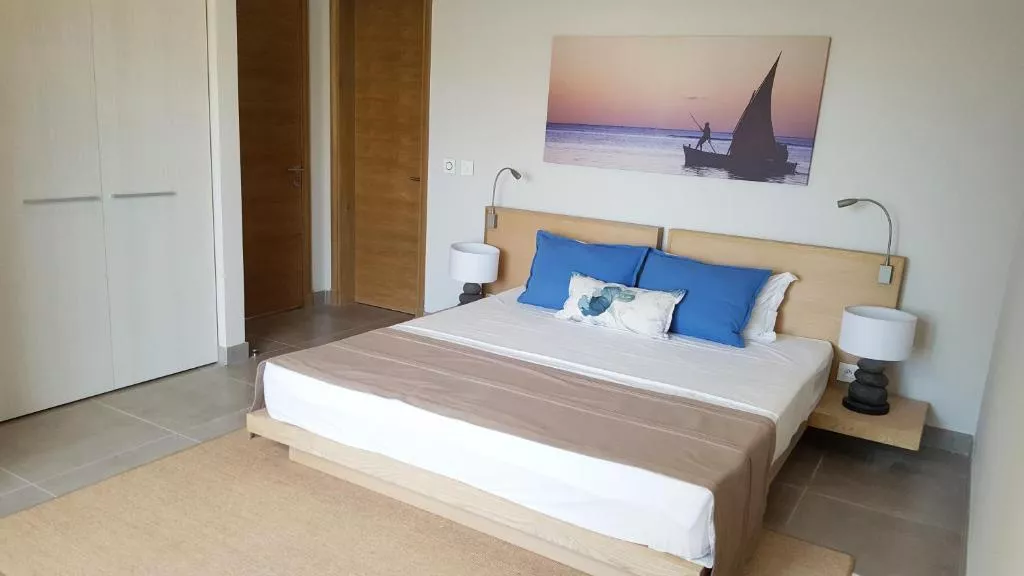 2-Bedroom Apartment Pool View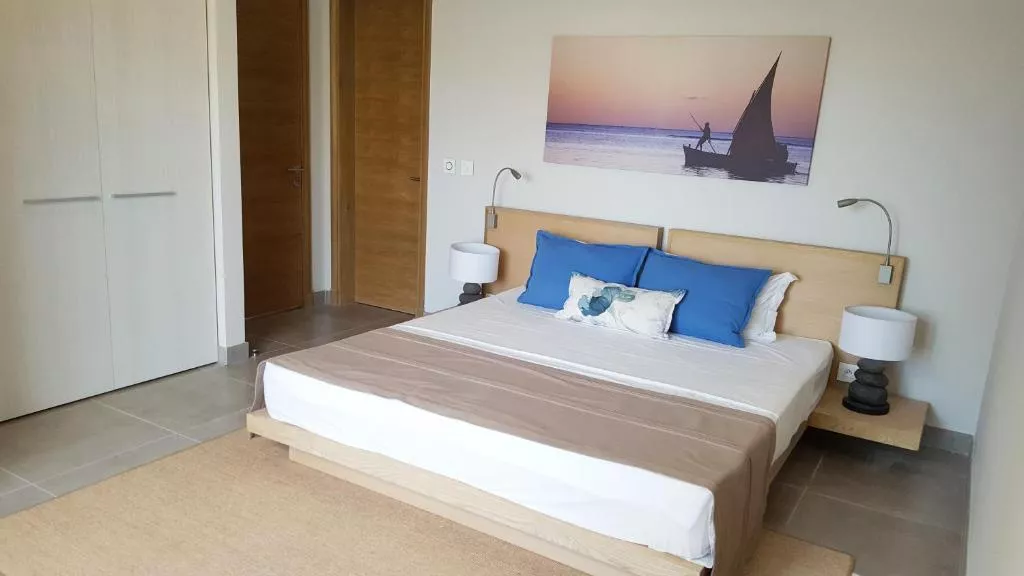 3-Bedroom Apartment Pool View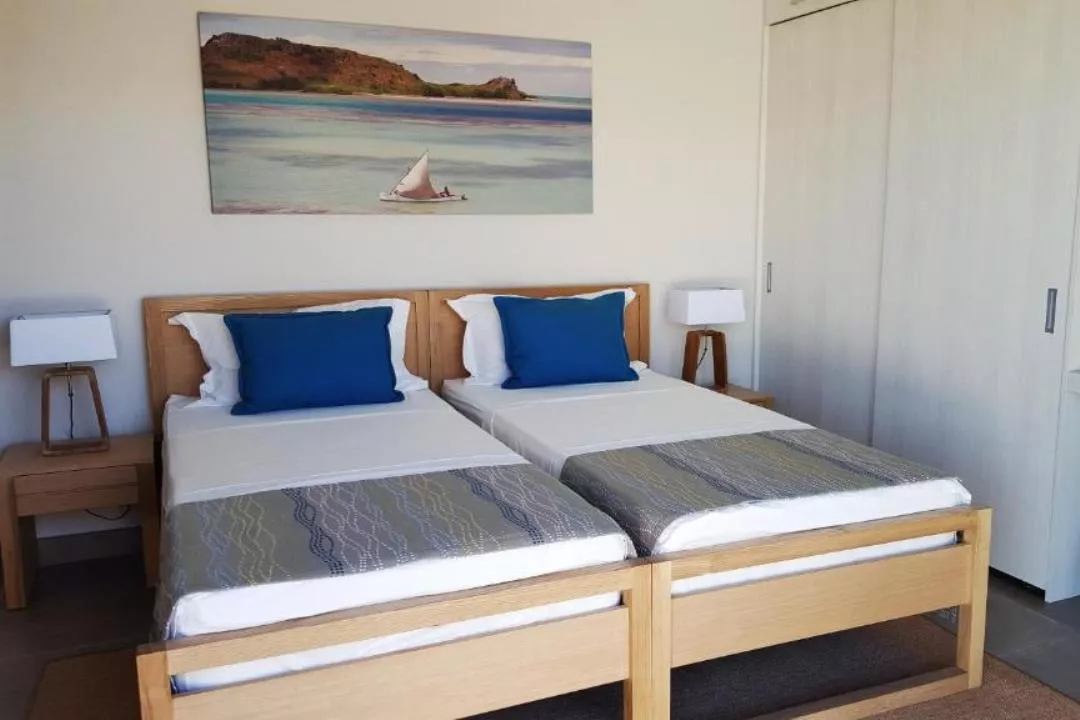 3-Bedroom Garden House with Private Pool